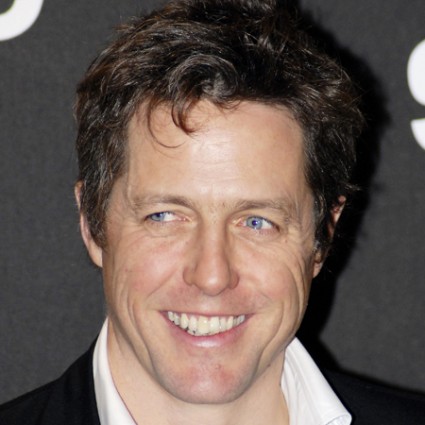 Ah … spring is in the air.
The flowers are blooming … what little snow is left is melting into the ground … the birds are chirping, the bees are beginning to buzz … major league baseball is firmly planted within the 2011 season … and vacations are in full preparatory mode.
But other springtime fodder-talk has made its way 'round the (virtual) water coolers in America's offices … talk of just who may be replacing Charlie Sheen on television's Two And A Half Men.
And it appears we just might have an answer. Hugh Grant. The word is unofficial, but the wheels are certainly in motion.
Think of it: 'ole Mickey Blue Eyes himself, stepping into the role Charlie Sheen was unceremoniously tossed from. Wouldn't that be grand? Wouldn't that smell of justice? Can't you just see it now? It might just be the dawning of a new day for Two And A Half Men.
Personally, I think Mr. Grant would fit perfectly in the roll. They both have a lot in common. I mean, other than the fact Chuck is an asshat.
The introductory storyline for the return of the show could go something like this:
Charlie — on a public relations tour in Detroit hocking his latest musical accompaniment to a boffo advertisement for Charmin bathroom tissue — flies the coop when he gets wind Rose is hunting for him from overseas. Lickity-split, he's gone, leaving word for brother Alan to care for his household. Their mother Evelyn, in a frantic attempt to harbor an international fugitive (Grant), uses Charlie's abode as a "safe house" for him where Alan and Jake become taken with their new room mate. Comedy ensues week to week.
Not bad for something off the cuff … huh? I'd watch it.
UPDATE — And Brett adds: "I think the simple solution is that Charlie died. They actually already have footage of him in a casket from a dream sequence in an earlier episode. So, Charlie dies, and it turns out that he left everything to a long lost brother that Alan was never told about. Hugh Grant, or whoever, steps in, taking ownership of the house and all of Charlie's jingle residuals, leaving Alan in the same sticky spot he's always been in. Make another 44 episodes and sell them off to syndication."
Photo Credit: judyhalone.com