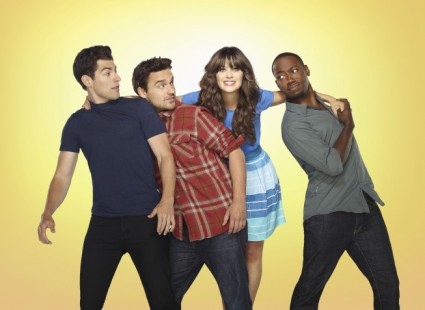 The winter hiatus is upon us and that means a break from our regular television programs. At CliqueClack, we thought it was time to find out what new shows are hitting the right spot with our readers. Also, the winter hiatus is perfect for catching up on shows you haven't watched yet.
It seems like the networks are quick to cancel new shows, so some people hold off on watching to prevent being upset if their favorite new show is cancelled. This season there are quite a few amazing new shows and others that are worth giving a chance. That means it is poll time!
Each day this week, we will be posting at least one new show write-up about why that show is a favorite and should be on your list to watch.
In addition, we are asking you to help pick the top new shows from this fall season. If a new show has been cancelled or isn't on the mid-season schedule, it has been left off the poll.
Pick up to three (3) new shows that are your favorites and that you recommend people catch up on if they haven't been watching. If you have specific reasons for your picks, please share them with other readers in the comments.
If you are curious about a show, ask about it in the comments!
You can vote up to ONCE a day for 3 shows. The poll closes on Sunday, 12/4 at Midnight ET.
Photo Credit: FOX