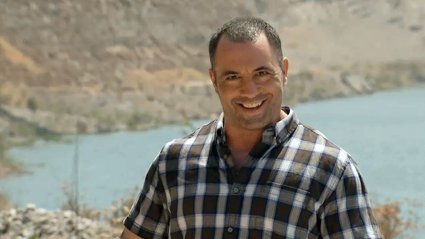 NBC - Finally, something for NBC to get excited about. After a five year break, Fear Factor (8.68m/3.4) made a triumphant return. How big is that 3.4 for NBC? For this whole season, the network has only cracked that number twice — The Office 9/29 3.5, 9/22 3.9. Not only that, but this was the best two hour stretch the network has seen since the America's Got Talent finale – 9/14 3.6.
Now, this was a premiere, and it didn't have to contend with new episodes from How I Met Your Mother and House. So, we'll have to wait and see how things shake out in week two. For now though, it is the best thing the network has going. The other bit of good news came from a great Sunday Night Football (24.5m/9.4) result. There was nothing else overly exciting to report in an otherwise short week that included Rock Center (4m/1.1), William & Kate (5.25m/1.2), Biggest Loser (7.81m/2.7), Prime Suspect (3.7m/.9), Chuck (3.22m/.9), and Grimm (5.16m/1.5).
CBS - An odd bit of scheduling again showed just how strong the Monday comedy block is. 2 Broke Girls (12.5m/4.2) took over How I Met Your Mother's 8pm spot, not missing a beat. Even better, a repeat 2 Broke Girls (10.19m/3.3) at 8:30 was also strong. Two And A Half Men (14.88m/4.7), Mike & Molly (14.77m/4), and Hawaii Five-O (11.17m/2.8) finished off the night in winning fashion. Earlier in the week it was another pretty standard Sunday from Amazing Race (11.72m/3.3), Good Wife (11.56m/2.2), and CSI Miami (10.16m/2.1).
Tuesday also looked strong, with NCIS (19.13m/3.6) and NCIS LA (16.4m/3). Unforgettable (11.3m/2.2), on the other hand, seems to be edging toward that iffy Tuesday at 10 Bermuda-triangle that CBS just can't seem to shake. The other questionable number came from Survivor (10.87m/3.1) on Wednesday. It's not a bad result, but I expected more from the last regular airing before the big finale. Especially considering that the only competition on the night was X Factor. Criminal Minds (12.88m/3.4) and CSI (12.23m/2.9) both looked fine following. And the week wrapped with a short Thursday schedule of Rules Of Engagement (9.53m/2.7), Person Of Interest (12.93m/2.8), and The Mentalist (13.16m/2.7).
FOX - The roller coaster ratings ride that is Animation Domination was on the down slope last week. The Simpsons (6.43m/3), Cleveland (5.07m/2.3), Family Guy (6.1m/3.1), and American Dad (5m/2.5) were all well down from last week's football boosted results. The news wasn't any better for Terra Nova (6.88m/2.1), which continues to struggle to find a solid following. Things were better Tuesday, thanks to Glee (7.13m/3) and New Girl (6.82m/3.3). Raising Hope (4.98m/2.3) continues to slip finishing off the night. The rest of the week included the expected results for X Factor (10.79m/3.4 – 9.87m/2.9), and another drop for I Hate My Teenage Daughter (5.06m/1.8).
ABC - The pre-holiday schedule only found one new show on each day, and only Sunday's Once Upon A Time (8.92m/2.9) could be considered a winner. You Deserve It (3.38m/.9) continues to boggle. Why is it still on the schedule? We also saw the weakest performance yet from Last Man Standing (7.51m/2.2). In newsy-specials, Barbara Walters (8.39m/2.3) is down, but still a better draw than Katie Couric (5.54m/1.5).
CW - Not one new episode to speak of last week.
CABLE - The big finale for the week was Boardwalk Empire (3.01m/1.3). The show closed out season two with a bang, literally and figuratively. Those are both season high numbers. The good news is that it has managed to avoid the two season curse that other HBO shows have fallen prey to. The bad news is that offing major characters like that does run the risk of alienating a section of the viewers. So, it's not the next Rome or Carnivale. But it still has the potential to be the next Deadwood.
Basic

Hell On Wheels (2.15m/.6)
Leverage (1.83m/.6)
The Closer (5.3m/1)
Rizzoli & Isles (4.91m/1)
American Horror Story (2.6m/1.4)
Psych (3.03m/1.1)
Burn Notice (2.89m/1.1)

Bag Of Bones (3.37m/1.1 – 2.99m/.9)
It's Always Sunny (1.32m/.8)
The League (1.01m/.7)
Beavis & Butt-head (1.4m/.7 – 1.39m/.7)
Top Chef (1.74m/.9)
Storage Wars (5.2m/2.3)
Teen Mom II (3.42m/2)

Premium

Dexter (1.92m/.9)
Homeland (1.32m/.5)
Enlightened (.26m/.1)
Photo Credit: NBC