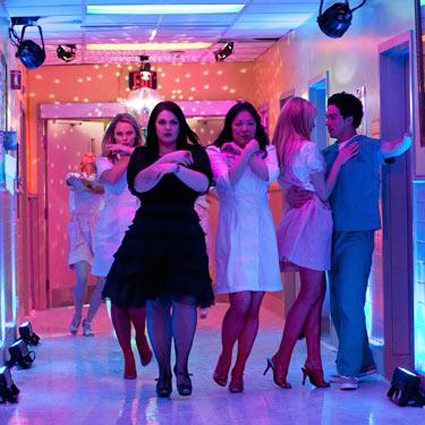 It's no secret that I loved Drop Dead Diva's first season. The show, surrounding the spirit of a fledgling fashion model inhabiting the body of a brilliant plus-sized lawyer, got me from day one. Together, the flighty yet fun Deb and the separatist yet smart Jane overcame their individual shortcomings to make one kickbutt character. Although it fell off my viewing schedule during the second season when the delicate Deb-Jane balance slipped, giving more Deb and less Jane, I am uber-excited for the show's fourth season and its core cast, which includes Brooke Elliott ("Wicked," "Taboo"), Margaret Cho ("All American Girl," "Notorious C.H.O."), and Jackson Hurst.
For fans of the show, we're giving away a swanky Drop Dead Diva spa kit, including:
Cosmetics Bag
Gloss
Essie Nail Polish
Swarovski Ear Bud Covers
One Pair Footzy Rolls
TO ENTER: Comment below on your favorite moment/character/episode in Drop Dead Diva by next MONDAY, June 4th, 2012 by MIDNIGHT ET. We'll pick a random recipient from the comments and alert them after the giveaway's conclusion. (Please make sure your spam filters do not block mail from @cliqueclack.com!) Only one entry per person and you must have a valid U.S.-based mailing address. This giveaway is open to U.S. residents 18-years of age or older only. Not following these guidelines voids your entry. Best of Luck!
Keep your eye on CliqueClack Giveaways to see what you could win next!
Drop Dead Diva Season 4 premieres on Sunday, June 3 at 9/8c. Check out the site for more information and our season one virtual set tour!
Photo Credit: Lifetime