TV on DVD – Game Of Thrones, Dark Shadows, and iCarly
The latest set of releases includes 'Game of Thrones', 'Dark Shadows', 'iCarly', 'Big Bang Theory', 'Warehouse 13', 'The Glades', 'Doctor Who', 'Father Dowling', 'Jem and the Holograms', 'G.I. Joe', and 'Panty & Stocking with Garterbelt'.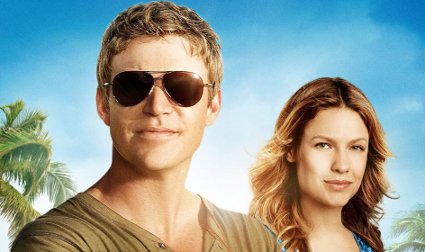 How is that for an oddball combination? Daenerys… Barnabas… Gibby… It's a solid week of releases, even if we don't ignore the fact that the first season of Game Of Thrones is somehow being released again. I don't have any idea why. Although… I suppose… in keeping with the spirit of the thing I should tell you that I know exactly why. The problem is that with the necessary explanation the post just got too long. So now the editors have decided to split that part out into a totally different post. You can look for it here in about ten years. (Dammmm. I can hold a frickin grudge.)
Moving along… the other current shows hitting shelves include iCarly, Warehouse 13, The Glades, and Big Bang Theory (kind of). The Big Bang bit is a release of the first two seasons, now on Blu-ray. But the biggest story, and biggest set, is the complete series edition from Dark Shadows. Some fun with numbers — The set has 131 disks, which contain 1225 episodes. That is 470 hours of material. All for the low, low, price of $432. If not for the price, it would be the pick of the week. But that's a lot of scratch for TV on DVD, 1200 episodes or no.
And finally, if you only look at one link today, go read the Amazon editorial review of Panty & Stocking with Garterbelt. That guy really didn't like the show. Strangely though, with every explanation he has as to why it is so bad, I kind of want to see it a little more.
Photo Credit: 20th Century Fox