Nikita's Lyndsy Fonseca discusses Alex's future love and work life in season 3
Lyndsy Fonseca from 'Nikita' sat down for a roundtable interview at San Diego Comic-Con to discuss the upcoming third season.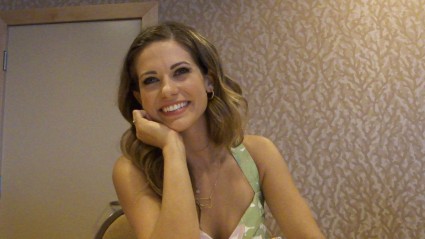 The gorgeous and lively Lyndsy Fonseca talked to our roundtable at San Diego Comic-Con about both where Alex has been and what will be coming up next for Alex on Nikita's third season.
Here are a few highlights:
She answers the big question: Will Alex and Sean go out on their date?
What it is like back at Division and her relationship with that family.
Alex's closure with her biological family in season 2.
Alex and Nikita's relationship.
Alex's role in the new Division and working for the government.
A potential romance between Alex and Birkhoff.
Bad guys will be coming in season 3.
Alex and her relationship with her mother — most likely a done storyline for now.
Potential for Alex to have a relationship like Nikita and Michael's.
Lyndsy's looking forward to more fighting. (She has a great reaction to the fighting.)
Check out the rest of our interviews with the Nikita cast and executive producer Craig Silverstein which will be posted in throughout next week.
Photo Credit: Carla Day