Nikita – EP Craig Silverstein talks about changes coming in season 3
EP Craig Silverstein from 'Nikita' talked to us at San Diego Comic-Con about the upcoming third season. Beware possible 'Nikita' spoilers!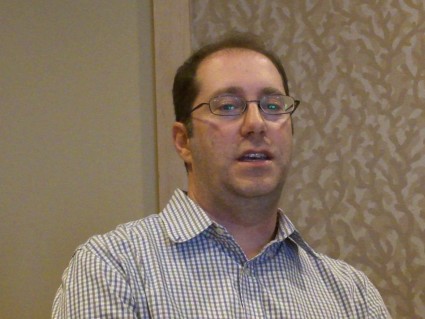 It had to come to an end. The last of our Nikita interviews from San Diego Comic-Con is with the mastermind behind the show, EP Craig Silverstein.
Here are some of the topics he discussed:
Spills what happens in the first 5 minutes of season 3!
Status of the international nefarious organization that Percy worked for next season
Percy is dead. Roan? Have to listen for that answer.
"Hell hath no fury like an Amanda scorned." — Amanda will be making Nikita suffer.
Decision to bring back Devon Sawa's Owen.
Nikita's new life.
Season long arc is Amanda. Love and sex arcs are larger this season. More standalone episodes.
Influences for the show from TV and movies.
Who is going to be the first to rebel against working for "the man?" Nikita!
Relationships that will be driving the story.
Photo Credit: Carla Day