TV on DVD – Grimm, Parenthood, and Strike Back
Tuesday brings sets for 'Grimm', 'Parenthood', 'Strike Back', 'Huff', 'Family Guy', 'Let It Shine', 'The Rookies', 'Gunsmoke', 'Born Free', 'Dennis The Menace', 'Garrow's Law', 'Dirty Jobs', 'One Piece', 'World God Only Knows', 'Squidbillies', and 'Dr Seuss'.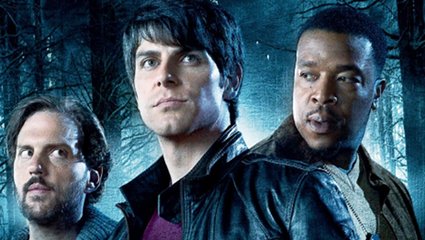 The biggest releases this week come from NBC's Grimm and Parenthood, and they usher in what will be a flood of last season releases as we get ready to spin up the new fall season. Possibly of more interest, just because very few saw it, is the Cinemax series, Strike Back. Those are joined by Huff, Family Guy, and Let It Shine on the more current end, with a host of oldies and toons filling out the week.
Photo Credit: Universal Studios