Right now, American Idol is all about the judges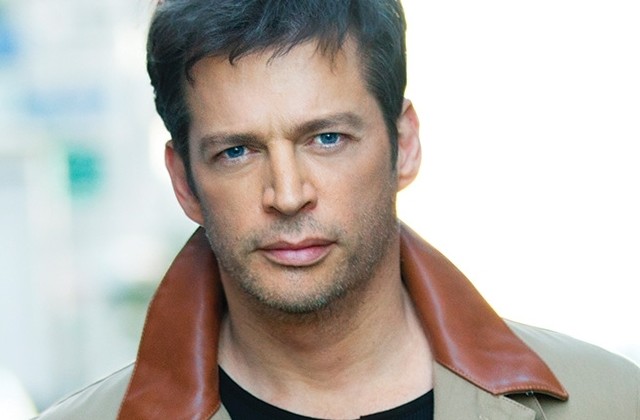 … and, more precisely, it's really about one judge in particular: Harry Connick, Jr.
(Not So Much Of A) News Flash: Whether the American Idol faithful want to hear it or not (and many do not) the show, right now, IS about the judges.
Let's face facts: After the debacles aplenty the powerhouse duo Nicki Minaj/Mariah Carey foisted on us last season, there's a lot of damage control that needs to be attended to by the current panel.
(Wait … wait … wait … did I really just toss a "powerhouse" reference in there with regard to Mariah Carey?!? I'm sorry. She might be a powerhouse on the music scene, but she was anything but that during her Idol stint. What I meant to state was that she rode the coattail wave of lunacy Minaj forged. There. All better.)
Season 12 of Idol was often a circus freakshow.
You know the tales of Minaj and Carey, the complaints up the wazoo about them. Their antics turned viewers off. They took away from the focus of the show which should always be on the contestants. Season 12 was often a circus freakshow. And that's precisely why the season 13 trio of officiants are being scrutinized so closely.
Or, rather, I should state that's why all eyes are on Harry Connick, Jr. That shouldn't come as a surprise to anyone. To many the dude is easy on the eyes (so I've been told), has an engaging personality and is mixing things up with not only some pretty pointed critiquing but with (sometimes) razor-sharp wit and sarcasm. So, great … he's "all that" right now.
As it was, the person I was watching Idol with couldn't stop gushing over how much the man was loved, how refreshing he was, how he makes Idol "watchable" again. I'm not in this person's camp in the least — I've been familiar with Connick's career, both musically and on screen, since the beginning. I own all his albums and have enjoyed (and continue to enjoy) listening to his body of work. 20 is the first album I purchased of his (and it continues to be one of my favorites) and I was surprised by his take in the film Copycat with Sigourney Weaver. (He was out and out chilling as Daryll Lee Cullum.) Additionally, I've seen him in concert and he puts on a damned fine show.
Whether the American Idol faithful want to hear it or not (and many do not) the show, right now, IS about the judges.
But … he's not the savior the show needs. He's just a piece of the puzzle in the grand scheme of things. Granted, his presence fills a nice chunk of that puzzle but, given the steady decline of Idol viewership over the years, there are quite a number of things beside the judging panel in need of a makeover.
So let's enjoy Connick for the contributions he's making currently. For me, I already have my cynicism gage at half staff when it comes to hearing him jabber and joke … and we've only just passed the second episode of the season.
But that's okay. While he may be "all that" to some folks, he isn't to me. It's not that I exhibit any ADD tendencies when it comes seeing or hearing him on the show, but I'd rather he be on a short leash when it comes to what I've seen thus far. I'm well aware, however, the shortening of that leash may be a long time in coming …
Photo Credit: billboard.com