CBS to reboot Beverly Hills Cop — Is television running out of ideas?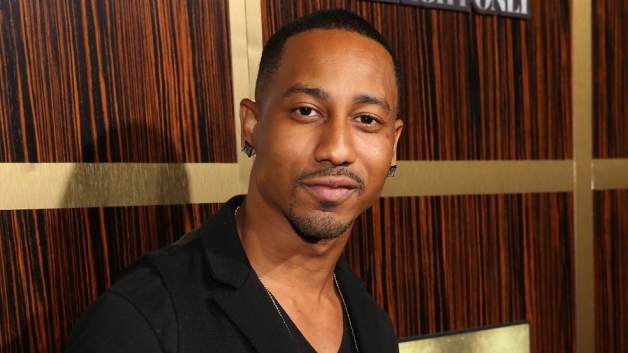 Reboots and re-workings of old TV shows seem to be the new normal. Now CBS is rebooting an old movie franchise for TV! In this week's Clacking in Color, the fun column about minorities in Hollywood, writer Jaylen Christie wonders if things are getting a bit stale.
It's been decades since television was first created which naturally means that there's been a colorful plethora of TV programs — some inspired and some not so much. Lately I've been wondering whether or not screenwriters have been running out of ideas. It looks like reboots and re-workings of old TV shows have been the norm, and while there have been a share of tragic flops — Bionic Woman, Knight Rider, V, Charlie's Angels – there have also been successes — TNT's Dallas, and, well, I can't really think of any others, but that's beside the point. Now it seems that CBS is set to reboot one of the most successful film franchises of the '80s — Beverly Hills Cop.
It was a profitable franchise, and CBS is hoping that they can turn it into an entertaining series. I'm intrigued.
Okay, now I'm pretty sure this news is going to have one of two dissimilar effects. Either people are going to become deeply intrigued by this pristine development … or they may sigh and curse the network executives at CBS for even entertaining the idea. I think I'm in the middle. Beverly Hills Cop is arguably one of the films that helped make Golden Globe winning comedian Eddie Murphy a star. While the first film was actually pretty decent, the sequels left a lot to be desired. Still, it was a profitable franchise, and CBS is hoping that they can turn it into an entertaining series. I'm intrigued.
According to The Hollywood Reporter, rising comedian and actor Brandon T. Jackson of Tropic Thunder fame — although he's done equally hilarious work in Roll Bounce and Lottery Ticket — has been tapped to play Eddie Murphy's son in the new series. Jackson will be the star; he'll be playing a cop who is trying to follow in daddy's footsteps. Murphy will appear in the pilot, and if the show is picked up, he'll appear in a handful of episodes. Hmmm … now that's actually pretty interesting. I'm happy for Jackson too. It's always good to see a BMW — a Black Man Working, and I'm sure that Jackson has the comedic and dramatic chops to pull this off.
However, let's not get ahead of ourselves now. Let us take into consideration the fact that when reboots flop, they flop terribly. Ah, how I remember being intrigued by NBC's reboot of another popular '80s property — Knight Rider. Now, correct me if I'm wrong, but didn't that series get canceled before seeing a second season? And just last year, ABC tried (in vain) to reboot Charlie's Angels (with a foxy brown-skinned sistah' no less) and that fell off too. Here's hoping that CBS will have better luck. I'm sure they will, but what I'm really concerned about doesn't have anything to do with the new series, well, at least not entirely.
No, my question is whether or not TV has run out of ideas. I mean, seriously? How many reboots are we going to have to have? Lucy Liu's making quite a positive stir in CBS's Elementary, a re-working of the Sherlock Holmes fable, but even that's a reboot in a sense! Can we get some original scripted programming please? I imagine coming up with ideas can be taxing in Hollywood. I predict it can be pretty challenging, but if there's one thing that I can appreciate as an avid television watcher, it's a show that's fresh and completely original.
Lately all we've been treated to is fare that's stale … but I'll quit my complaining. Let's get back to the issue at hand. Since reboots seem to be the new normal, I applaud CBS for going for one with an African-American lead. Last week, I wrote a column about all of the wonderful ethnic diversity on TV these days. It looks like that's set to continue. I certainly won't mind seeing Murphy and Jackson on my flat screen every week. They're talented enough.
Let's just hope the pilot gets picked up though. Then we'll talk.
Do you enjoy reading Clacking in Color? Jaylen sure as hell hopes so! Feel free to follow him on Twitter @thesuperflynerd to keep up with all things diverse on television!
[easyazon-image align="none" asin="B004QXJZYO" locale="us" height="160″ src="http://ecx.images-amazon.com/images/I/61gWdN6ji3L._SL160_.jpg" width="127″] [easyazon-image align="none" asin="B001B2CB9E" locale="us" height="160″ src="http://ecx.images-amazon.com/images/I/51FRc6p5G7L._SL160_.jpg" width="120″] [easyazon-image align="none" asin="B0034G4P1M" locale="us" height="160″ src="http://ecx.images-amazon.com/images/I/51H-W4NUziL._SL160_.jpg" width="124″] [easyazon-image align="none" asin="B001O6W9QC" locale="us" height="160″ src="http://ecx.images-amazon.com/images/I/51VfM%2BsSesL._SL160_.jpg" width="107″]
Photo Credit: BET Networks