The Following is the best new show you might be too afraid to watch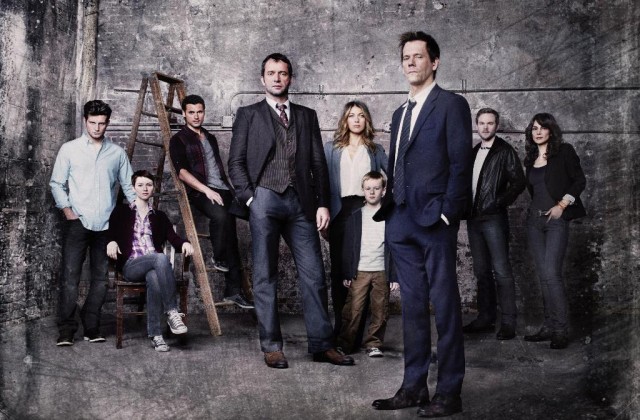 FOX held 'The Following' for midseason, launching it on January 21st. Considering just how good the show is, I'm surprised they waited so long.
There is nothing like The Following on broadcast television today … I'm not entirely sure there's much like it on cable either (Dexter perhaps, but that's a stretch). Kevin Williamson's new drama, premiering Monday, January 21st on FOX, is many things at once: a captivating look into the mind of a cult leader and his followers, a series of unusual love stories and an "un-procedural" crime drama. As someone who is not a big fan of the thriller/horror genre, I didn't expect to like The Following. That preconception was easily the thing I was most wrong about in all of 2012.
There is nothing like The Following on television today.
Before we get going, the rules of this review: while I've seen the first four episodes, I'm going to try to stay away from spoilers as much as possible. There is going to be one specific instance where that won't be the case. There's something that was so good that I feel I must share it with you, even if it makes one particular minor twist in the Pilot easy to figure out. That spoiler will be discussed on the last page of this review, so you can avoid it if you want. Again, it's not a particularly massive thing, especially compared to everything else that happens in the first episode, but I figure I'd give those that want to watch unspoiled the option.
The Following is amazing, but it might not be for everyone. James Purefoy plays Joe Carroll, a charismatic (former) college professor who dabbled in a second career as a serial killer. (Also former) FBI Agent Ryan Hardy, played by Kevin Bacon, captured Carroll over ten years ago, but not before he had killed 14 female students. The story of The Following is Carroll's second act, as he plays the puppetmaster author of an epic battle of good against evil — setting up Hardy against his legion of followers.
The themes that permeate the show, like manipulation of the weak and violence as romanticism, might make the show inaccessible to some audiences. There's a scene at the end of the third episode that made fellow Clacker Deb throw up her arms and immediately give up on the show. I don't fault her for her reaction, but when you're watching a story about a great intellectual evil, you should expect to see morality twisted in a ways that can really turn your stomach.
A series of flashbacks accompany the narrative. In the Pilot, they generally focus on the time of Carroll's murders, his capture and the trial, but as the series goes on they expand, including things like Carroll's cult coming together and the unusual relationship between Hardy, Carroll and Carroll's wife, played by Natalie Zea. In a post-Lost world, audiences might be leery of a flashback-laden show. However, The Following's flashbacks are an important – and impactful – part of the overall story.
If there's a pop-cultural comparison one could make for The Following, it's probably Silence of the Lambs – less Clarice Starling, more Hannibal Lecter. In fact, I think if Lambs was filmed today, it would look a great deal like The Following. Williamson proved in the Scream franchise that he understands the smart-thriller (though this is considerably less meta) better than anyone, and has another really good project here.
I can only find one thing to complain about The Following: Williamson's decision to set most of the events in the pilot 10 miles from my house. I'm sure my neighbors will be more than a little freaked out with the show when it premieres. Considering just how good – and twisted – The Following is, I don't blame them in the least (Though, they will question of of the geography, but hey … they'll probably be too freaked out to notice).
If you're not afraid of spoilers, visit the next page where I'll share the best part of The Following's first four episodes. Also check out our interviews from San Diego Comic Con with Kevin Williamson, James Purefoy and others.
Photo Credit: FOX
This Post Contains Multiple Pages: 1
2