Game of Thrones and Blood & Chrome come to home video this week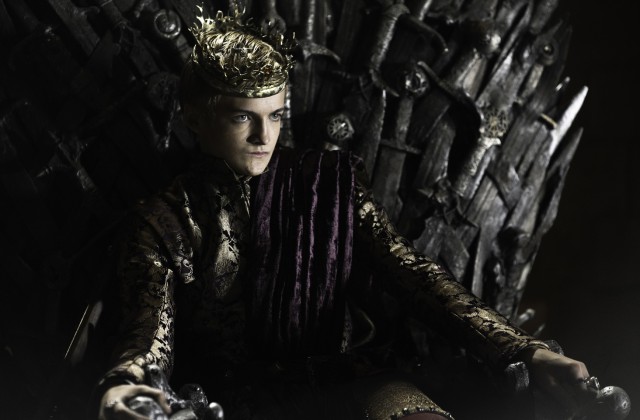 TV on DVD and Blu-ray February 19 include 'Game of Thrones,' 'Battlestar Galactica: Blood & Chrome,' 'Swamp People,' 'An American Girl,' 'Top Gear,' 'Dora the Explorer,' 'Thomas & Friends,' 'The Six Million Dollar Man' and more!
As fans anxiously await the third season of HBO's hit series Game of Thrones, relive (or catch up on) the second season with the new DVD and Blu-ray released on February 19. Also coming that day is the proposed prequel, Battlestar Galactica: Blood and Chrome, that Syfy has not been very generous with. There are a lot of kid-friendly DVDs this week with another American Girl movie, a Dr. Seuss collection, Alvin & the Chipminks, Thomas the Tank Engine, Dora the Explorer and more. And classic TV fans can pick up new season releases of The Six Million Dollar Man and The Life and Times of Grizzly Adams. To see what else is coming this week, have a look at our handy shopper's guide and click on a link to get more information or to make a purchase.
[easyazon-image align="none" asin="B0060MYM7O" locale="us" height="160″ src="http://ecx.images-amazon.com/images/I/510CdRRcVpL._SL160_.jpg" width="128″]
Game of Thrones: The
Complete Second Season
DVD
Blu-ray/DVD Combo
[easyazon-image align="none" asin="B00A3718IS" locale="us" height="160″ src="http://ecx.images-amazon.com/images/I/51n7TRkiNhL._SL160_.jpg" width="150″]
Battlestar Galactica:
Blood & Chrome
DVD
Blu-ray/DVD Combo
Digital Download
[easyazon-image align="none" asin="B008HHB84K" locale="us" height="160″ src="http://ecx.images-amazon.com/images/I/51eJhbv0OHL._SL160_.jpg" width="107″]
An American Girl: McKenna
Shoots for the Stars
DVD
Blu-ray/DVD Combo
Digital Download
[easyazon-image align="none" asin="B00AAQHNC2″ locale="us" height="160″ src="http://ecx.images-amazon.com/images/I/51XaCh8cB2L._SL160_.jpg" width="114″]
Swamp People:
Season 3
DVD
[easyazon-image align="none" asin="B00A8GBVOK" locale="us" height="160″ src="http://ecx.images-amazon.com/images/I/61OikZ-1wnL._SL160_.jpg" width="114″]
Marvel The Avengers: Earth's
Mightiest Heroes! Volume Six
DVD
[easyazon-image align="none" asin="B009VY14GA" locale="us" height="160″ src="http://ecx.images-amazon.com/images/I/51ihzWFC%2B0L._SL160_.jpg" width="114″]
Top Gear: Complete
Second Season
DVD
[easyazon-image align="none" asin="B00A3THVFA" locale="us" height="160″ src="http://ecx.images-amazon.com/images/I/51V9SLu4UbL._SL160_.jpg" width="160″]
Nova: Ultimate Mars
Challenge
DVD
Blu-ray
[easyazon-image align="none" asin="B00A4Y60P6″ locale="us" height="160″ src="http://ecx.images-amazon.com/images/I/51TqiQzCY%2BL._SL160_.jpg" width="105″]
Puppy Love
DVD
[easyazon-image align="none" asin="B00A44ZJE4″ locale="us" height="160″ src="http://ecx.images-amazon.com/images/I/5163WAp0fsL._SL160_.jpg" width="138″]
Hats Off to Dr Seuss
Collector's Edition
DVD
Blu-ray
[easyazon-image align="none" asin="B009MP8KTW" locale="us" height="160″ src="http://ecx.images-amazon.com/images/I/51imwYFXFlL._SL160_.jpg" width="160″]
Dinosaur Train:
Submarine Adventures
DVD
[easyazon-image align="none" asin="B00AEJM5X2″ locale="us" height="160″ src="http://ecx.images-amazon.com/images/I/61GGRoe5qgL._SL160_.jpg" width="115″]
Alvin & The Chipmunks:
Easter Collection
DVD
[easyazon-image align="none" asin="B00A429YLK" locale="us" height="160″ src="http://ecx.images-amazon.com/images/I/51JIbw9bOCL._SL160_.jpg" width="115″]
The Adventures Of Chuck
And Friends: When Trucks Fly
DVD
[easyazon-image align="none" asin="B00ANGHU9U" locale="us" height="160″ src="http://ecx.images-amazon.com/images/I/51iOuIk07OL._SL160_.jpg" width="113″]
Thomas & Friends:
Full Steam Ahead
DVD
[easyazon-image align="none" asin="B00AF3ION2″ locale="us" height="160″ src="http://ecx.images-amazon.com/images/I/51J1SOsXB0L._SL160_.jpg" width="111″]
Dora the Explorer:
Dora's Easter Collection
DVD
[easyazon-image align="none" asin="B00AA8Q0JM" locale="us" height="160″ src="http://ecx.images-amazon.com/images/I/51Xzvr3Zw6L._SL160_.jpg" width="112″]
The Six Million Dollar
Man: Season 3
DVD
[easyazon-image align="none" asin="B00A4F59XY" locale="us" height="160″ src="http://ecx.images-amazon.com/images/I/51peA7xp8CL._SL160_.jpg" width="103″]
The Life and Times of
Grizzly Adams: Season Two
DVD
[easyazon-image align="none" asin="B00A04YHKK" locale="us" height="160″ src="http://ecx.images-amazon.com/images/I/51JWQIWrX9L._SL160_.jpg" width="114″]
Naked City: 20
Star-Filled Episodes
DVD
Photo Credit: HBO