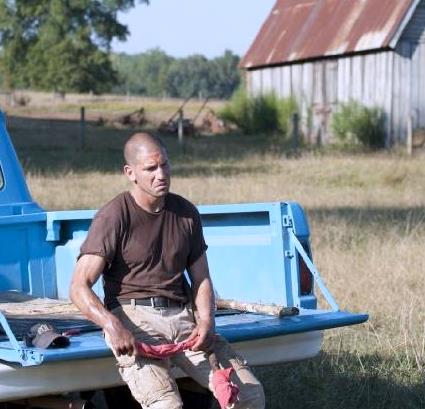 The last episode of The Walking Dead ended with Rick killing someone.
He doubled that count in this one.
When we left everyone last year, the massacre at the barn had just taken place. We all knew there would be repercussions from Shane's actions and we waited eagerly to discover how those repercussions would manifest themselves. While it seemed there would be a natural expulsion of Rick's group from Hershel's farm, it hasn't taken place. Not yet, anyway.
In the hour since The Walking Dead's hiatus ended, we delved ever deeper into the turmoil and struggle the characters are experiencing. There's not a single soul who wasn't touched in some way, shape or form by the events at the barn, courtesy of Shane's impulsive actions.
Interestingly, it was Hershel who was most affected by the events. He's come to the realization he's been wrong all this time about the walkers, that they truly are dead and that there is no hope whatsoever of them returning to normal. And that's shaken him to his core. It drove him to abandon a sobriety he championed ever since Maggie was born. It made him step back, for the first time in ages, and take a good, hard look at whether the manner in which he's been leading his family is for the best.
Rick and Lori. Dale and Shane. Daryl and Carol. Glenn and Maggie. Everyone interacted. None of them in positive ways, either.
To add insult to injury, Lori hauls off to look for Rick and Hershel in a quest to get them back to an ailing Beth. Her attempt to do good does not go unpunished, however; she's involved in an accident with a walker, flips the car she's driving when she careens into an embankment and we know not her status. Eventually, everyone is going to know she's missing.
And, as the angst continued to ramp up, we get introduced to two characters who we know briefly only as Dave and Tony. Briefly, because they quickly turn into a threat to Hershel, Glenn and Rick in the bar. They wind up dead at the hand of Rick. (Dave did attempt to draw first, y'unnerstan …)
The group must remain safe. This is the kind of world everyone is in — one where it's not simply a horde of walkers in a barn who are a threat, but a world where complete strangers can't be trusted either.
Notes:
Clark Johnson (yes … that Clark Johnson, Detective Meldrick Lewis of Homicide Life On The Street (and The Wire) directed this episode of The Walking Dead.
Hershel couldn't have seen Rick's face when he first saw Sophia. Hershel claimed: "I saw your face when she came out of the barn." Rick's back was turned to him during the extermination of the barn denizens and his back continued to face Hershel when he took care of Sophia.
Who were the two knuckleheads that met Rick, Hershel and Glenn in the bar? And how much of their story they told the three of them was true? Is Fort Benning really a dead end?
Did you witness how quickly Rick's draw was? Outgunning Dave handily, then turning tail and taking care of Tony with nary a blink of the eye? That was damned impressive.
Photo Credit: AMC