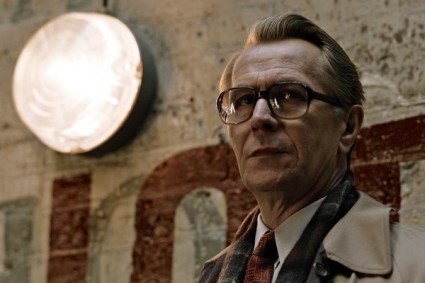 It's Oscar season, and Guest Clacker Gari Hart shares some thoughts on why Gary Oldman does not deserve an Oscar … this year, at least.
With little argument, Oscar night is peppered with incredible moments. Perhaps the most astonishing juncture viewers will see this year is Gary Oldman on screen, when the nominations for Best Actor in a Leading Role are announced.
Leonard Gary Oldman has been in the film business for twenty years now, having landed his first film role in 1982 for a film called Remembrance. It was only a short four years later that Oldman would already make a solid imprint as a character actor, when he was cast as Sid Vicious in a bio-pic on the Punk Rocker's ill-starred life. After portraying Lee Harvey Oswald in 1991's JFK, Oldman became one of Hollywood's optimal actors for character driven parts. Gary Oldman has rarely, if ever, looked/sounded/walked the same from one character to the next (Dracula, Jean-Baptize Emanuel Zorg, Ludwig Von Beethoven, Drexl Spivey, Agent Stansfield, Ivan Korshunav, Dr. Smith, Mason Verger, Sirius Black, Jim Gordon, Carnegie). Such an assortment of personalities on display, but something is missing: Gary Oldman never received an Academy Awards nomination for any of his performances in the past. After altering his appearance and mannerisms dozens of times, and with such authenticity, Oldman has walked away more than empty handed year after year; he's walked away simply ignored.
Accepting the part of George Smiley in Tinker, Tailor, Solider, Spy — an adaptation of John le Carré's 1974 British spy novel — Gary Oldman seemed to put little effort into his work: George Smiley and Gary Oldman are both middle-aged and English. In fact, Oldman's performance in Tinker lacks vigor, especially when set against the splendid supporting cast (Colin Firth, Mark Strong, Tom Hardy, Toby Jones, John Hurt, Ciarán Hinds). Ironically, when the nominations were announced last month for the 84th Academy Awards, Gary Oldman was called for Best Actor in a Leading Role.
Unbelievable! Was this a way for the Academy to play catch-up? The real question might be: Should Gary Oldman win on account of his impressive repertoire, or should the Academy not fail to reward his next outstanding presentation? This year, Oldman is running against George Clooney, Demian Bichir, Jean Dujardin, and Brad Pitt for his Oscar — with Dujardin favored to win for The Artist — while other terrific acting was passed-over, like Joseph Gordon-Levitt in 50/50 and Michael Fassbender in Shame or A Dangerous Method. Virtually any other year, Oldman's performance in whichever part he chose would be one of the better, in not best of the year, warranting an Oscar nomination. However, Tinker, Tailor, Solider, Spy plainly wasn't that performance; not the best given for 2011. Does Gary Oldman deserve an Oscar? Unquestionably! But for his 20 years of service; not as George Smiley.
Gari Hart has been a film fanatic since a young age.  Movie watching has taken up more than 70% of his life.
Photo Credit: Studio Canal