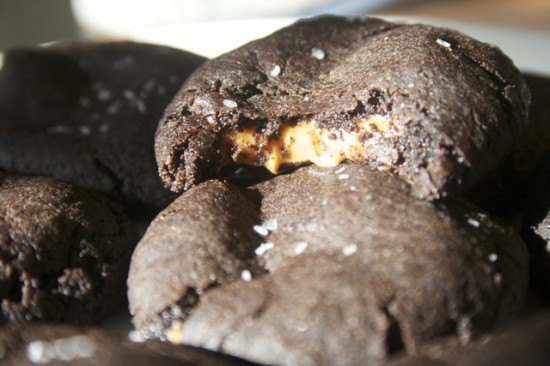 I'm not an avid follower of The Pioneer Woman because frankly, she intimidates me. Have you been over to her site? Do you see how much she does? I can't keep up, so I just kind of pretend she doesn't exist. However, I do follow her on Twitter, so I'm able to keep abreast of anything super-important that comes up, such as Black Heels to Tractor Wheels and Cookie Week.
Luckily, Cookie Week happened to coincide perfectly with the cookie exchange that I attended with El and Lo. After scrolling through the entries, I decided that I wanted to incorporate salt, so I stopped dead when I saw Two Peas and Their Pod's Chocolate Caramel with Sea Salt cookies.
The recipe was automatically intriguing, not just because of the sea salt, but because it didn't have any eggs. Instead, it uses plain yogurt. The recipe also included a filling, which I've never done before. I balked when I saw that the caramel they used was $25 a box, but decided to forge ahead with whatever I could find at Target.
I ended up with a bag of store-brand soft caramels. I was worried that they wouldn't be soft enough, but while it required a little elbow grease, I was able to roll them into balls pretty easily.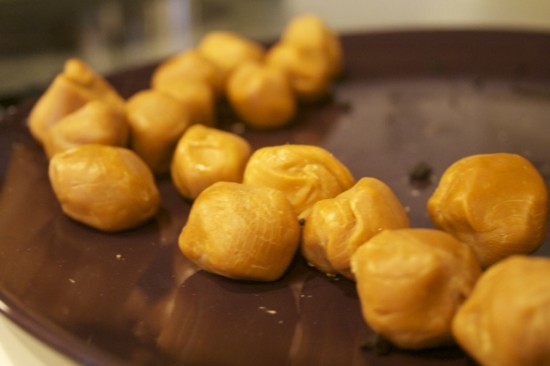 The rest of the process is pretty simple: no mixer required. The directions just say to wrap the cookie dough around the caramel balls, but I wasn't sure how much to put. Eventually, I started surrounding the caramel with the least amount of dough possible, hoping to get more cookies out. Luckily, it seemed to work pretty well.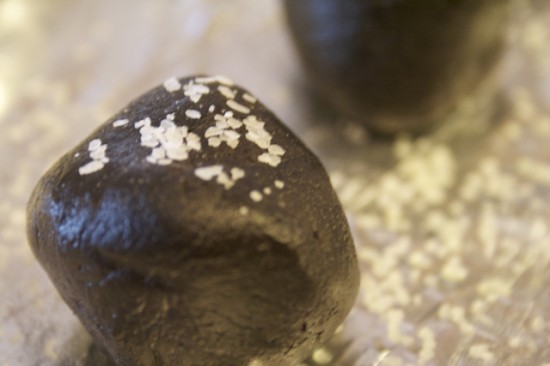 They baked in only about 10 minutes, and then I had just tons of chocolaty, chewy, sweet, salty, caramel goodness. These are seriously the best cookies I've ever made, and I plan on making them again for Christmas morning. Regardless of any presents I buy, these cookies are going to make me the Christmas hero.
Photo Credit: Kona Gallagher/kona99 on Flickr