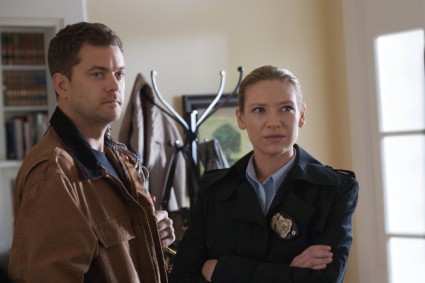 The first round of Curb the Cancellation poll was a tight battle between perennial favorite Fringe and the newcomer Pan Am. Now, the battle gets even more competitive. It's the finals! It's time to pick the ONE bubble show that you just can't live without next season. If you had a difficult time picking three favorites in the qualifying round, this one will be even more challenging.
The top five finalists are moving on: Pan Am, Fringe, Body of Proof, Alcatraz, and Cougar Town.
The buzz is looking positive for a Fringe renewal and fans are not-so-patiently stalking twitter for official word. Unfortunately, that's not the case for Pan Am. Its fans are rallying hard for a renewal, but will most likely have to wait until May for a decision.
You can vote once a day through Tuesday, April 24th at Midnight PT. If you have more than one favorite you can come back and give it some love too!
Photo Credit: FOX