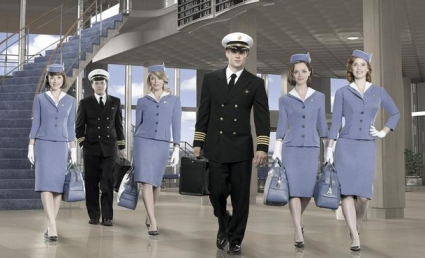 With the network upfronts over, we know now for sure which of our favorite shows will be returning and those that have been officially canceled. It's always sad to say goodbye to at least a few shows, but occasionally another network will pick up a canceled show.
It doesn't happen often, but it has been known to happen. For example: Southland, Law and Order: CI, Cougar Town. There's been buzz that Unforgettable may get picked up by another network. And, Netflix is considering reviving the oldie but goodie Jericho.
I posed the question to my fellow clackers:  From those shows that have been canceled, which will you miss the most and like to see continued on another network? I also asked them to suggest a potential network to save their pick if they had one in mind.
The only shows considered were those that aired their full season (however short) and were not picked up for another season. The cancelled shows include: A Gifted Man, Alcatraz, Awake, Bent, Best Friends Forever, CSI: Miami, GCB, Harry's Law, Missing, Pan Am, Ringer, Terra Nova, The Finder, The Firm, The River, The Secret Circle, and Unforgettable.
Carla: I'd love to see more Alcatraz. I really hoped that FOX would give it another season to get into the mythology. Since Netflix considered picking up Terra Nova, but passed, they could be a good fit for the sci-fi, mythology based mystery, Alcatraz.
An: I'd like to see Best Friends Forever get picked up by TBS. It had a very 'My Boys' vibe (without the boys).  I liked Unforgettable, but I'm not certain I want to see it picked up. The finale left the show in a good place  — she returns home, discovers the guy who she thought killed her sister and felt at peace with that decision and finally shares a quiet moment with her former lover.
Meredith: NBC's Awake has really grown on me. The lead actor, Jason Isaacs, has been doing some great work in the last few episodes as he's unraveling the mystery and growing more desperate. Plus I really want to find out what the crooked cops did to his memory and which of his two realities is real. Seriously, who doesn't want to know which of his family members is still alive?
Liz: Since Awake was already mentioned, I'll say Pan Am – it felt like it was just finding its feet and could've developed into something more if given more time.  I'm sure it's not a truly viable alternative, but maybe it could've gone to Lifetime?
Jaylen: You know, I think I'd like to see GCB get picked up by another network. I thought the show was delightfully over the top, and the writing was on point. Those actresses knew how to deliver. Canceling that show should be considered a sin!
Chuck: Actually, there aren't many scripted shows that got cancelled that I'll miss. There are shows that I was going to catch up on over the summer — The Secret Circle, Alcatraz, Pan Am — but I only caught a couple of those show during their initial run. I was enjoying GCB though, and I think ABC should have given a chance to develop. Everyone I know who watched it, loved it. I would hate to think the decision came down to pressure from the Million Moms (as they are proudly claiming). The show had a great cast, great characters, was well written, and just very funny. I think it's a missed opportunity for ABC.
Brett: I have to go with Bent. Despite the short run, it was actually my favorite NBC comedy this season.
Christina: I kind of think Ringer could be fun on Lifetime or the Soap network, especially if it were more willing to embrace its campiness in Season 2. Somewhere in that show, there was a fun, campy romp waiting to come out. I doubt the people involved would ever move it to one of those places, though.
What show will you miss the most? You can vote up to once a day for one show through Monday, May 28th at Midnight PT. If you have more than one favorite, stop by again and vote for that show. If your favorite canceled show isn't listed, please support it in the comments.
Photo Credit: ABC