TV on DVD – The Big C, Chuck, and Doctor Who
A short week of releases includes 'The Big C', 'Doctor Who', 'Chuck', 'Vega$', 'Fantasy Island', 'The Twilight Zone', 'Queens Blade 2', 'Classic Westerns', 'Elvira's Movie Macabre', and 'BBQ Pitmasters'.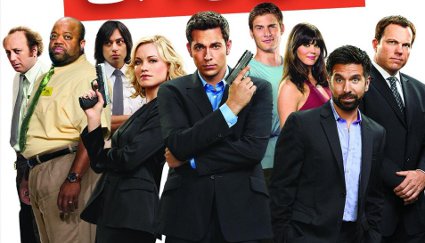 It's a short week, headed up by new sets from The Big C and Chuck. That makes the pick of the week pretty easy, because you can't go wrong with Chuck. The show had a bumpy run where it seemed every season might be the last, but it was always a big ball of fun, and season five was no exception. Elsewhere, the never ending cavalcade of classic Doctor Who releases continues with three more sets from '79, '87, and '88. Also arriving on the wayback machine are Vega$, Fantasy Island, Twilight Zone, and a classic westerns set that includes Bonanza and The Lone Ranger.
Photo Credit: Warner Home Video