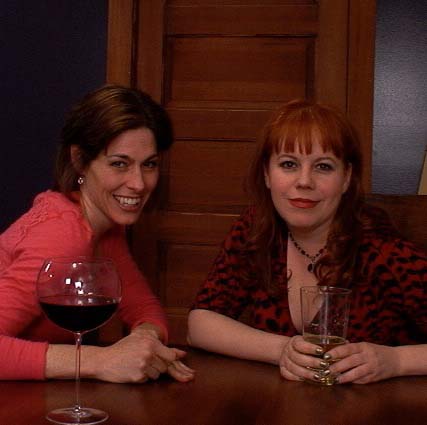 Although I think today's TV is pretty good, it can improve. If you aren't satisfied with network/cable shows, create your own! With today's inexpensive technology and the multiple opportunities available through the internet, public access TV, campus TV, and local radio, you have NO excuse to NOT contribute to the creative TV landscape.
To provide suggestions for the fledgling web creator or student producer, I tapped the awesome Joe Wilson, writer/director of the kickbutt web series Vampire Mob and our own Katie Schenkel, who runs the movie review vlog, Just Plain Something.
Click on page two for Joe's suggestions for starting your own web series, page three for Katie's suggestions regarding creating your own vlog, and page four for my five cents on starting your own campus/public access TV show.
Photo Credit: Suburban Vampire, criminalmindsfanatic.blogspot.com