Our top-trafficked posts of 2012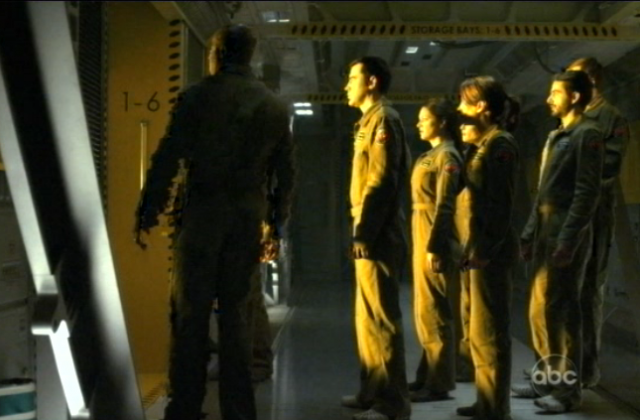 It's the end of another year, so I decided it'd be cool to see what posts were the most popular in 2012 here on CliqueClack.
Sometimes it's quite obvious what posts are going to get lots of visitors, yet other times we sit about the CliqueClack HQ offices scratching our heads over them. Alright, we always scratch our heads over stuff at CliqueClack HQ, but mostly in that WTF-is-going-on way and not that I-need-a-shower way. Here are the top ten trafficked posts in 2012, even though the post may not have been written in 2012:
1. HIMYM – What's the difference between peanut butter and jam? (2009) — This happens to be our reigning champion every year since it was posted, and it's our number one post overall. At this point I think we're all a little shocked we haven't yet made the entire Internet-connected world aware of this joke's punchline at this point.
2. Who is Ninjago's green ninja? (2012) — Something tells me a lot of kids go to using their iPods and Kindle Fires to search for the answer to this question. Either they couldn't watch the show, didn't want to watch the show, or we're too damned impatient.
3. How Reaper would have ended, straight from the creators (2010) — This post gets a lot of traffic from Wikipedia and often gets new life breathed into it from people mentioning it on reddit, whenever someone mentions the show.
4. Army Wives – Jumping off a sinking ship (2012) — This post got a huge surge of visitors because it mentioned asking if Pamela was going to leave the show, which threw a lot of search traffic its way.
5. HIMYM – Nothing Suits Me Like A Suit: lyrics! (2010) — I'm still amazed how much people get into How I Met Your Mother, though not necessarily on an episode-specific basis — as our previous weekly reviews had indicated. Rather, people want to read about and discuss specific phrases or themes from an episode, and they go searching for them. That's actually true for most shows.
6. How Defying Gravity would have progressed, straight from the creator (2009) — Again, this gets Wikipedia traffic, as well as referral traffic from the Reaper post noted above. My first "how it would have ended" post that really drove me to want to do more of them.
7. 2012 TV mid-season premiere and return schedule and calendar (2012) — I'm so happy people seem to love these, so we're still doing them. We've got another one for 2013!
8. How Defying Gravity would have ended: the final chapter (2010) — A separate post from the first one, since I had to follow up with James Parriott after some time had passed, since he had a little hope left the show could come back somehow.
9. How to make bread dough from scratch – Let's Get Baked (2009) — I'm still surprised our little post on how to make bread dough still appears in the number two spot on Google, over huge sites like ask.com and foodnetwork.com!
10. Hawaii Five-0 – Is this the end of the Lori Weston experiment? (2012) — Apparently a lot of people wanted to know about lauren german and Lori Weston from the show, at least right at the time of this episode.
Photo Credit: ABC