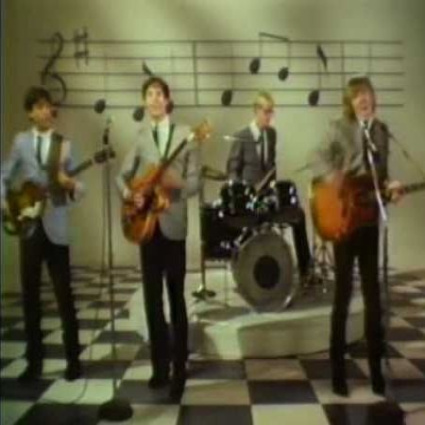 One of the joys of This Is Spinal Tap is the points of reference I have with the film.
I've been around music all my life. My mother was an outstanding singer (I used to harmonize with her) and my father continually had his old standards of country playing on the console, especially his beloved Johnny Cash. I spun the vinyl that came with Disney "read-a-long" books daily on my portable naugahyde plug-in flip-top player. I became a voracious amateur musicologist. I even have experience "roadie-ing" and dealing with various high school and college bands.
It was these last points which helped cement my love for Spinal Tap. The film antics are taken from musical road reality and expounded upon, churned into things ridiculously comical, grossly exaggerated, yet based on fact.
Add to the fact that, despite being a parody (and a mostly ad-libbed one at that), there were some outstanding tunes generated from the idea and the film. One such is my favorite: "Gimme Some Money," a nothing-less-than-indicative piece of fluff which nodded its head right at the 1960s in groovy fashion.
Michael McKean and Company got this little gem right all the way through: From the fashion aspect right down to the set, from the mannerisms right on through to the melody … including the couple of clunky chords that made it atypical of the period it was mocking. And more, more, more.
To really appreciate it, you need merely read the lyrics and watch the video. Please … enjoy the heck out of this little ditty …
Stop wasting my time, you know what I want, you know what I need … or maybe you don't
Do I have to come right flat out and tell you everything?
Gimme some money … gimme some money
I'm nobody's fool, I'm nobody's clown, I'm treating you cool, I'm putting you down
But baby I don't intend to leave empty handed
Gimme some money … gimme some money
Don't get me wrong try getting me right, your face is okay but your purse is too tight
I'm looking for pound notes, loose change, bad checks, anything …
Gimme some money … gimme some money
For additional hilarious lyrics, visit Kim's Tap post "A look at some of Spinal Tap's more colorful song lyrics and album covers."
Photo Credit: MGM