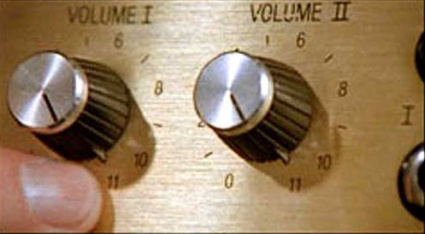 And with this wrap-up post, a week of This Is Spinal Tap comes to an end.
Did you miss any of our team's takes on David, Nigel, Derek, Marti and company? Just in case, here's a synopsis of what started when August went all the way up to eleven and beyond:
We tripped our collective triggers talking about one of the best — if not the best — rock films put to the screen. But really: What is "the end" anyway?
"Well, I don't really think that the end can be assessed as of itself as being the end
because what does the end feel like?
It's like saying when you try to extrapolate the end of the universe,
you say, if the universe is indeed infinite, then how — what does that mean?
How far is all the way, and then if it stops,
what's stopping it and what's behind what's stopping it?
So, what's the end, you know, is my question to you." — David St. Hubbins
Photo Credit: MGM