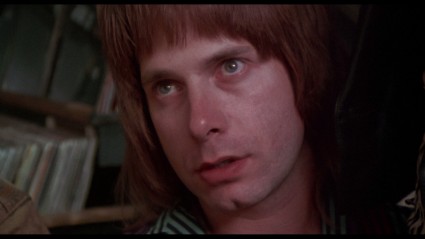 I grew up on Christopher Guest mockumentaries. In high school, I watched This is Spinal Tap again and again with a certain group of friends. I'll admit that they found it much more hilarious than I did, but I was far too busy swooning over one of the cute boys in my group to really pay close attention to the brilliance of the movie (and really, I couldn't have cared less about hair bands anyway). I started to come around when Guest's other mockumentaries hit my screen. Although I skipped right over Waiting for Guffman (more on that later), by the time Best in Show came out in 2000, I was ready.
As the very proud mommy of my first baby, German Shepherd Guinness (and none too sane about my undying love for him), many friends told me that the movie was a must-see for me. Best in Show was brilliant, hilarious and completely resonated with this dog owner, but I wondered if it would have been funny even if I hated dogs.
In 2003, when Guests's A Mighty Wind debuted, I was there. I grew up listening to Peter, Paul and Mary (thanks to my dad and his acoustic song stylings) — is that why this movie hit all the marks? Guest and his collection of characters really had me wondering now — what was it about these movies?
So I went back and watched Waiting for Guffman. I figured that as someone involved in community theatre throughout high school, I'd probably get a chuckle or two out of it. I was right. This called for another viewing of This Is Spinal Tap, and it was funnier than when I was not paying attention (go figure). Seeing all of the other mockumentaries that I could connect with in some way opened the door to the funny … and to the thesis I had been working on for almost 20 years.
I didn't have to appreciate hair bands to find the funny in This Is Spinal Tap, and dog haters everywhere would be able to find something to love about Best in Show, I was sure of it now. Why? It was the cast: Michael McKean, Fred Willard, Eugene Levy, Ed Begley, Jr. … that is where the magic happened in each and every one of these movies. Add Jennifer Coolidge, Catherine O'Hara and Parker Posey into the later movies and you've struck gold.
It was the cast, assembled by Christopher Guest and his inspired brilliance that made these movies funny.
Christopher Guest's claim to fame is surely his gift for creating the funniest mockumentaries around, ripe with irony. Just a jaunt around his IMDb bio reveals perhaps the greatest irony of all: he stopped making them in 2005 because he didn't think they were funny anymore. And I wonder if he didn't think they were very funny from 1984 until 1996, when Waiting for Guffman made its appearance. Granted, he spent those 12 years (and more) making numerous appearances as Nigel Tufnel, so maybe he realized that the mockumentaries were going to follow him and he just gave in.
Why did Christopher Guest decide that mockumentaries weren't funny, just when I was finally convinced that they were? No one will ever know for sure. I don't think it's personal, but you never can tell.
Photo Credit: MGM