The Best Man Holiday a success! More movies with ethnically diverse casts ahead?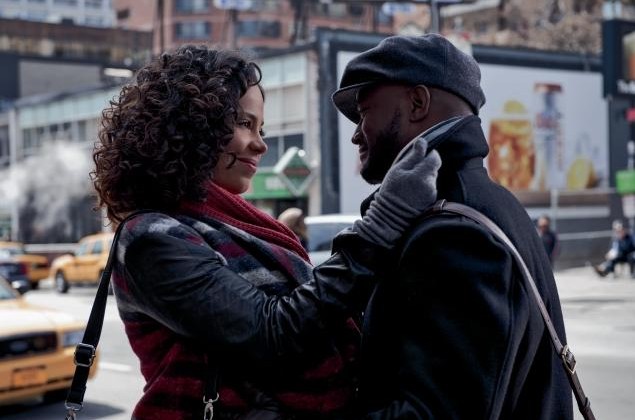 With the success of 'The Best Man Holiday,' will Hollywood see an increase in the number of films featuring ethnically diverse casts? In this fun editorial, writer Jaylen Christie ponders that particular thought.
It has often been said that absence makes the heart grow fonder. Some people tend to debate this. However, if you ask me, I think it's factual. This age old adage was proven true when just last weekend The Best Man Holiday, a sequel 13 years in the making, opened with a nice and dandy 30.1 million dollars. This may not come as a shocker to some people. After all, openings in the 30 million dollar range are pretty typical nowadays. However, how many films can you name with an all African-American cast that have opened with these numbers?
Ladies and gentlemen, let's talk. I don't know about you, but The Best Man Holiday was a must see event for me, and apparently, for other individuals as well – namely African-American movie goers. According to reports on Entertainment Weekly, on its first day in theaters, the film was successful in beating Thor: The Dark World which is rather impressive. Would you like to know something else impressive? Thor, being a justifiable blockbuster — which I enjoyed by the way — is playing in over 8,000 theaters. The Best Man Holiday came close to beating it … and is only playing in 2,024 theaters. What can I say? Black folks like a good movie!
Perchance these kinds of movies appeal to a wider audience.
It definitely didn't hurt that the film makes use of the talents of Taye Diggs, Sanaa Lathan, Morris Chestnut and Nia Long — actors and actresses that may be household names in Black homes, but indifferent names in the homes of others. Sure, there's Terrence Howard, but he may just be the only cast member to have achieved mainstream status. Now, before I go jumping to conclusions regarding the film's audience, let me first say that I could very well be wrong. Perhaps it isn't just African-Americans that are flocking to the cinemas. Perchance these kinds of movies appeal to a wider audience. There has definitely been an upsurge in the release of movies with casts of color. In addition to The Best Man Holiday, this year saw the release of Peeples, Baggage Claim, The Butler, 12 Years a Slave, 42, and Tyler Perry's Temptation, and before the new year arrives, two additional movies with Black leads will be released – Black Nativity starring Academy Award winner Jennifer Hudson, and Tyler Perry's A Madea Christmas.
Forget the color orange. Clearly 2013 is the new black!
But is this a rarity? Try as I might, I simply cannot remember the last time there was an abundance of films with leads that look just like me. I'm not saying that I'm offended. I'm merely making an observation. When it comes to the team of fantastic writers here at CliqueClack, I'm probably one of the ones known for starting a damn debate. And that's fine. Nevertheless, I'll be good and keep my mouth shut for this editorial. However, I do feel that there should be more films depicting more people of color — Blacks, Asians, Hispanics, you name it.
I just think we need more movies with colorful casts.
In my opinion there have been positive strides on television. Lifetime's wonderfully wicked Devious Maids featuring five talented Latina actresses — including the gorgeous and very talented Roselyn Sanchez — was appointment television for me, and Mindy Kaling is doing fantastic on her Fox sitcom. The same can be said about Dani Pudi on NBC's Community, Kerry Washington on ABC's Scandal, Sofia Vergara on ABC's Modern Family and Reshma Shetty on USA's Royal Pains.  I just think we need more movies with colorful casts — but I'll certainly settle for quality over quantity. I mean, let's keep it real – A Madea Christmas isn't going to be Oscar worthy … or worth the price of admission either for that matter. However, if there's one thing you can count on it's that Black folks will support it.
Could this be because we're under-served in cinemas? Some theorists in Hollywood have argued that point. I'll leave that up for debate. However, the fact of the matter is we like movies and typically tend to support the ones that we're in since they tend to be few and far between. I own over 500 Blu Rays and DVD. I'm frequently at my local AMC. For the season of Lent, my pastor challenged me to give up going to the movies. Needless to say, I failed … horrendously. What I'm trying to say is that we will pay money to see a movie. This was undoubtedly proven with The Best Man Holiday which not only received an "A+" from CinemaScore, but featured an audience that was 87 percent African-American during its opening weekend. Universal Pictures has taken notice.
Isn't variety the spice of life?
It was recently announced that Universal has ordered a third installment of The Best Man series and the cast is expected to return. When that movie is released, I would like to see it accompanied by a slew of other motion pictures featuring casts from a variety of different ethnic groups. Isn't variety the spice of life? In my opinion, it is and I would like to see more of it on the silver screen. Besides, The Best Man Holiday has now given more colorful audiences a foot in the door.
Perchance we can kick it down with the other foot.
Hey, you! Enjoy what you read? Follow the author, Jaylen Christie, on Twitter @thesuperflynerd! 
Photo Credit: Universal Pictures