The Three Stooges controversy – CliqueClack Flicks
What's new at CliqueClack Flicks? There's a brewing controversy of the new 'The Three Stooges' movie. Stop by and add your two cents to the conversation!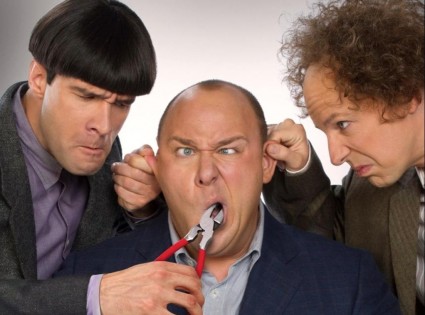 Have you stopped by CliqueClack Flicks this week? The Three Stooges is garnering its share of controversy – homage or travesty? – and we have three different takes on the new movie. We've got you covered on new home video releases for April 17th, reviews of this weekend's new movies, a red carpet premiere and a review of a recently released Blu-ray.
Be sure to stop by and have a look around for these articles and much more at CliqueClack Flicks!
Photo Credit: Twentieth Century Fox Film Corporation