Flicks on DVD and Blu-ray – The Dictator, Chimpanzee, Disney classics
Home video releases for August 21: 'The Dictator,' 'Bernie,' 'Disneynature: Chimpanzee,' 'The Rescuers,' 'The Aristocats,' 'Good Will Hunting,' 'Halloween 4,' 'Halloween 5,' 'WarGames,' 'Weekend,' Warner Archives classics and more!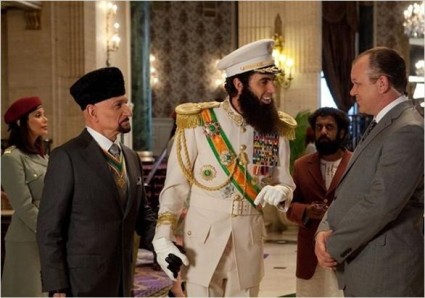 Only one real major release this week with the "banned" uncut and unrated version of The Dictator, and a collection of indie and direct-to-video new releases. The big news is in the catalog titles with a collection of Disney animated titles, including The Aristocats and The Rescuers, coming to Blu-ray, as well as all-new Blu-ray editions of Halloween IV and V, and WarGames among the collection of older titles either hitting Blu-ray for the first time or getting repriced and repackaged. All of this, plus a new Criterion Collection title and more classics from the Warner Archives (which street on August 23rd), make this a pretty good week for home video releases. Check out our guide below, and if you see something you want to add to your library, click on the appropriate links and you'll be re-directed to Amazon.com.
Photo Credit: Paramount