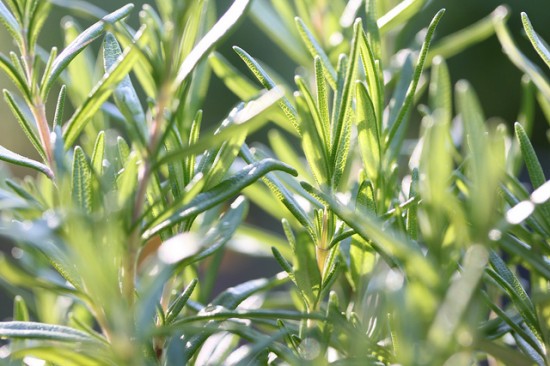 The rosemary growing in our yard is lush and green right now, loving every minute of the above-average temps we've been having here in New England … well, until last week, when the 70s crept back in but the sunshine still made me cheery. I thought it was about time to find some recipes to take advantage of my tasty little plant.
Rosemary roasted red pepper hummus — Cumin, soy sauce, cayenne and all the other traditional hummus ingredients combine to make this a hummus I'm dying to try.
Rosemary olive oil cake — This recipe intrigues me like no other. To me, rosemary is a savory herb, occasionally paired with lemon in a semi-sweet muffin. But this cake's got chocolate chunks!
Cheese and rosemary biscotti — See, now this is what I think about when "baking with rosemary" comes to mind. A savory, side dish biscotti — brilliant!
Brie stuffed figs with fresh rosemary — I feel like I'm playing Jeopardy, and the question is, "What's the easiest appetizer recipe dressed to impress?" I do think I'd go for blue cheese here, though.
Herbed chicken crepes with fresh rosemary cream sauce — Keith and I went out for dinner last week and had a wonderful crepe appetizer, stuffed with smoked salmon and asparagus and topped with caviar and the thickest creme fraiche I've ever seen. So I've got crepes on the brain, and this recipe sounds scrumptious. You know I'd make gluten free crepes and substitute Greek yogurt for the cream, but still.
Photo Credit: Keith McDuffee