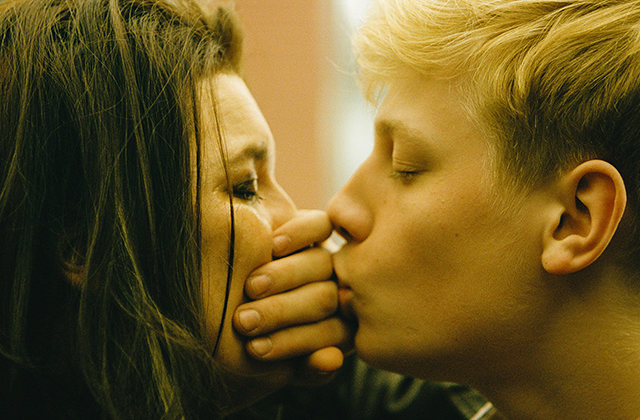 'Mommy' is a heightened melodrama with subtitles – so that should tell you if you want to see it or not.
Sometimes I feel like all indie movies are the same, with stylized cinematography and lighting, achingly acted scenes of pain, and a final message of "love's great, but life sucks for the most part for most people." This is perhaps unfair, but soon I realized that it's not that all indie movies are the same, but that there's a certain type where it's always the same. These films are painful to watch if the acting is well done, because you empathize so strongly with the characters and their pain. Naturally, this is tricky, because it also can be draining and ultimately, repetitively tiresome. So it takes a real gem or unique idea to stand out in the crowd. Does this one? Well . . .
Mommy is a French Canadian movie written and directed by Xavier Dolan that aches with sorrow with a few shining moments of happiness that only serve to make the sad parts worse. Diane (Anne Dorval) is a single mother and widow of a troubled fifteen year old son, Steve (Antoine Olivier Pilon). Steve also has issues with ADHD, but the film doesn't quite seem to understand mental illness all that well. There is an opening splash text that in a fictional alternate version of Canada, legislation has been passed that lets parents easily institutionalize kids for a variety of reasons. This is 100% pointless, because the movie does not really need to be in an alternate world for really anything to work.
Continue reading 'Mommy hits hard but has an unnecessary visual gimmick' »
Photo Credit: Roadside Attractions