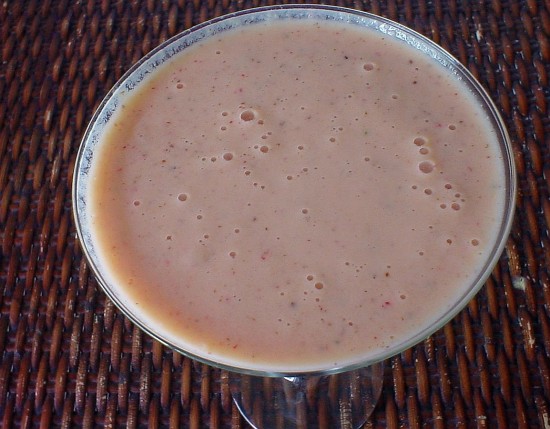 Smoothies, I can understand. The weather's getting warmer and a cold, frothy drink might be just the thing. Pasta, everyone's got to eat dinner — why not pasta? But the cookies? I know, not seasonal — but then again, is there a cookie season? Do we need an excuse to drool over cookie recipes? And these two are so interesting they really got me wanting to bake (though I guess that's not hard).
Heidi Swanson's quinoa cloud cookies are just so cute. I get that I wouldn't have to use cloud cookie cutters, but still. I'm also pretty intrigued about cookies made with quinoa flour, something I've never tried. Plus, I'd pretty much eat anything with shaved chocolate in it.
Look, more cute cookies, this time star-shaped — thank you Cathe Olson. I love that these sesame almond flourless cookies are, well, flourless. Sesame seeds, almonds, grated orange rind… yum. Almond extract, not so yum, but I'd leave it out and not lose anything in this recipe.
A smoothie made with tea … OK, I can wrap my head around that. However, this jasmine honey lassi combines strongly brewed jasmine tea, honey, yogurt and peaches. Delicous, defintely, but so fragrant I can almost smell it right now.
Heidi Swanson again, this time with a pasta recipe. I need to confess that I'm a bit tired of asparagus in every recipe she creates … or is it just that I've been making all of her asparagus recipes lately? Regardless, this one's got a different twist — pappardelle with Moroccan spiced butter. Saffron, lots of shallots, fresh mint and parsley, pine nuts and yeah, asparagus. It still sounds good.
Photo Credit: House of Sims / Flickr