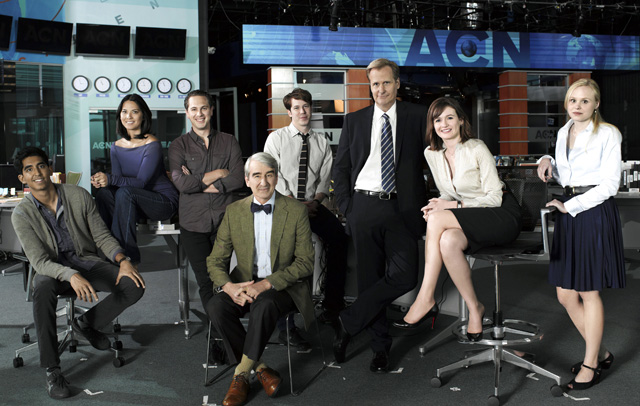 Aaron Sorkin's 'The Newsroom' is anything but subtle, but can he fix the show in time to make the final season as great as his past shows?
Written by Guest Clacker Brandon Coulson
The Newsroom's second episode of its third and final season is entitled "Run," though a more appropriate title might be something along the lines of "the ethical ethics of morality or how we're so much better than you." The show continues to be a paradox for me. I find myself loving and hating it from moment to moment, and this episode is a perfect example why. All of the tropes I love from Aaron Sorkin's past works are here but they feel forced. It's like he's doing a bad cover of his own greatest hits, and while I still love the song, the performance leaves much to be desired.
Continue reading 'The paradox that is Aaron Sorkin's The Newsroom' »
Photo Credit: HBO