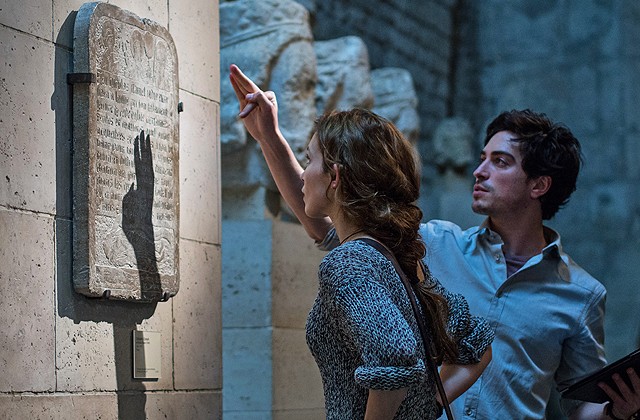 Something lurks beneath the streets of Paris, and you can find out what by attending a free screening of 'As Above/So Below' in Boston or Hartford. Carefully read the rules to find out how to get your free passes.
CliqueClack has partnered with Universal Pictures to offer readers in Boston and Hartford an opportunity to attend an advance screening of the new thriller As Above/So Below starring Perdita Weeks, Ben Feldman, and Edwin Hodge.
Miles of twisting catacombs lie beneath the streets of Paris, the eternal home to countless souls. When a team of explorers ventures into the uncharted maze of bones, they uncover the dark secret that lies within this city of the dead. A journey into madness and terror, As Above/So Below reaches deep into the human psyche to reveal the personal demons that come back to haunt us all.
Continue reading 'Get free passes to see As Above/So Below in Boston and Hartford' »
Photo Credit: Universal Pictures