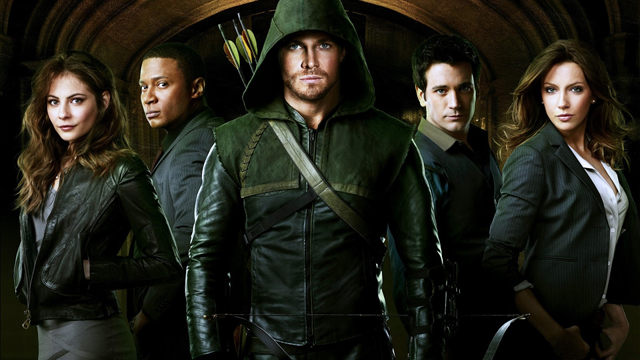 TV on DVD and Blu-ray September 16 includes 'Arrow,' 'Grimm,' 'Sleepy Hollow,' The Big Bang Theory,' 'About a Boy,' 'Alpha House,' 'Bones,' 'Castle,' 'From Dusk Till Dawn,' 'Hannibal,' 'Hawaii Five-0,' 'The Carol Burnett Show,' 'Highway to Heaven,' and much more!
It's a big week for TV on home video as the new fall season starts to roll out. This week, you have the opportunity to catch up on several of last season's shows before the new season starts, including Arrow, About a Boy, Awkward, The Big Bang Theory, Bones, Castle, Grimm, Hannibal, Hawaii Five-O, Sleepy Hollow and South Park. For those whose cable systems don't yet carry Robert Rodriguez's El Rey channel, the first season of From Dusk Till Dawn makes its home video debut, while streaming series Alpha House and Burning Love also get home video releases. Classic TV fans can now get The Carol Burnett Show Ultimate Edition from retailers other than Time Life, and Highway to Heaven and Tour of Duty also get new season releases. For kids and families, there's Ben 10 Omniverse, Denver the Last Dinosaur, Dragon Ball Z, Marvel Knights, Slugterra and more. For a look at the September 16 highlights, check out our alphabetical shopper's guide after the jump. Click on a link to make a purchase or to get more information.
Continue reading 'Arrow, Sleepy Hollow, The Big Bang Theory, Grimm and more come to home video' »
Photo Credit: Warner Bros.