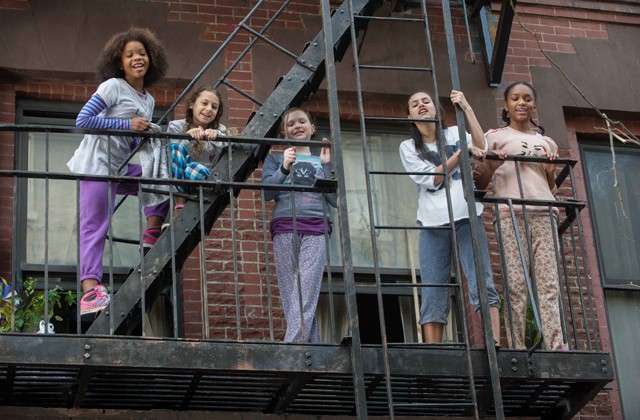 The new 'Annie' updates the classic story for modern audiences, and entertains while asking what defines a family today?
Refreshing! That's the first word that came to mind as I walked out of the movie theatre after seeing the new movie musical Annie. Annie isn't a new story, it's an old story revamped with a funky fresh point of view. The story takes place in modern day New York City, and you'll see a lot of changes; changes you can live with. There's a diverse cast, Annie is no longer an orphan but a foster kid, she lives in a row house instead of an orphanage in the present instead of The Great Depression, and Daddy Warbucks is now William Stacks.
Annie follows a ten year old foster kid (Quvezhane Wallis) through her day-to-day interactions with fellow foster kids and foster mother all while in pursuit of her real parents. Annie tries to have an upbeat attitude, making the best of each situation even when she's often disappointed by her lack of parental love. Miss Hannigan (Cameron Diaz) doesn't make life any easier for her or the other girls in her care.
Continue reading 'Annie is relevant yesterday, today and Tomorrow' »
Photo Credit: Sony Pictures